Green Operations Award 2013
---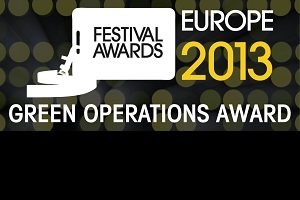 ---
---
The Green Operations Award is an annual award presented by GO Group and Yourope at the European Festival Awards.
The short lists for the European Festival Awards has been announced on Mon 9th of December. While categories from best small to major festivals, anthem of the year or best line-up have been selected by a combination of public choice and jury vote; the Green Operations Award's nominees and winner are chosen by an independent jury of experts including a representative of last year's winner We Love Green Festival (FRA).
Jury member Jacob Bilabel (Go Group co-founder / Green Music Initiative): "This year's Green Operations Award shortlist should have been much longer with so many innovative trailblazers from all over Europe making it hard not to award all of them for doing things smarter and greener.  The chosen festivals represent state of the art approaches to the most pressing issues in live entertainment for others to follow."
Okay, everybody, let's GO! The shortlist for the Green Operations Award 2013 – with some quotes from the jury discussion: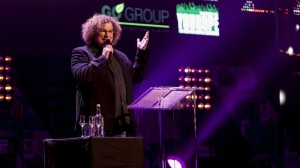 The winner will be announced and presented by Yourope's anchorman for green issues and GO Award coordinater Holger Jan Schmidt at the European Festival Awards gala, which is the highlight of the opening night of the Eurosonic Noorderslag conference and showcase in Groningen, Netherlands on Wednesday 15th January 2014. The event features a three course gourmet dinner, drink reception and after show party. It is a unique opportunity to celebrate with the leaders of Europe's festival industry.
Tickets to the event are available here.
The shortlists of all EFA Awards are announced here.