Green Music Soiree: Germany´s first WindMade labeled event!
---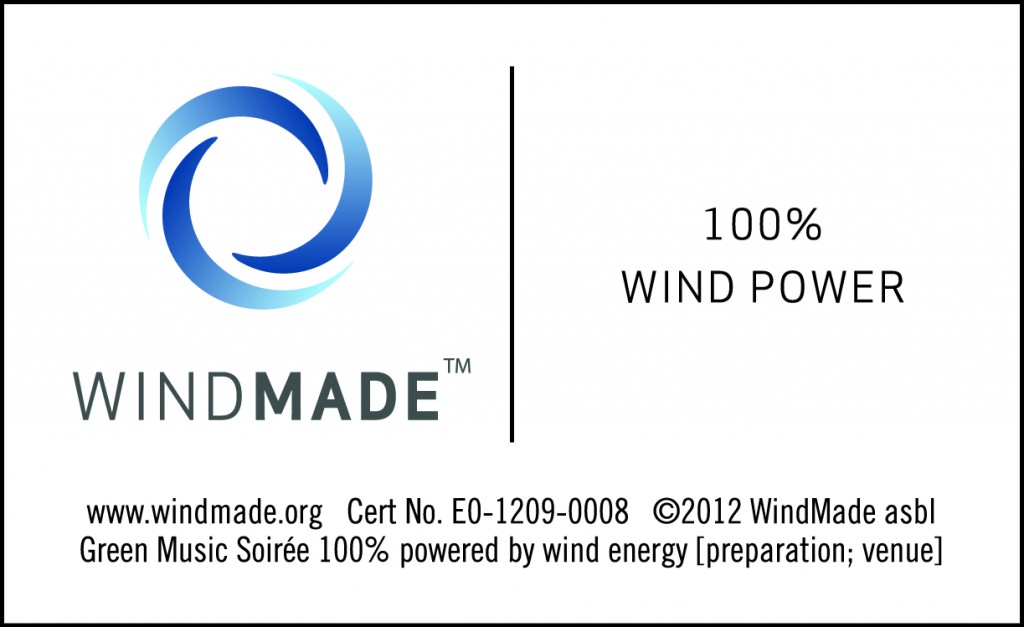 ---
---
Today the Green Music Soirée is certified by the non-profit organization WindMade for its commitment to renewable energy. The soirée, taking place in Berlin on September 4th, will be Germany´s first event that carries the WindMade Label. The label proves that all the electricity consumed for the preparation and at the event itself is completely procured by wind power.
Green Music Initiative's Founder Jacob Bilabel stated: "Paving the way into a low carbon future is definitely a nice-sounding phrase and yes, it is about talking the walk. However that´s not where we stop: we initiate new projects and where good projects already exist, we support them. Being on board the WindMade family means to assist international wind power projects: making them real!"
"We are proud to work with the Green Music Initiative on spreading the word about using wind power in the events industry. The Soireé is a perfect first event to be WindMade labelled, and we hope that many others will follow suit to lessen their environmental impact and also help raise awareness among audiences on the many benefits of wind power" said Henrik Kuffner, WindMade's CEO.
Further information about the Green Music Soirée here.
The brand new Green Music Soirée companion here.