Eurosonic Festival Conference
---
---
---
The beginning of the year always is high time for GO Group as it is for the whole european live music branch. It's time for ESNS (Eurosonic Noorderslag) in Groningen. And as always we have a packed agenda full of green issues and sustainability related events, panels and discussions at Europe's most important music business conference and showcase festival. We are once more happy to be a part of this fine event with an impressive set of sessions. Here's your GO agenda for Eurosonic Noorderslag 2019:
Wednesday, January 16:
European Festival Awards ceremony:
17.00 Cocktail Hour
18.00 Festival Awards Dinner
19.30 10th European Festival Awards Show (90 min)
Including the presentation of the winner of the 2018 GREEN OPERATIONS AWARD. This year the wonderful Claire O'Neill (A Greener Festival) will honour the winner. Get your tickets here.
Thursday, January 17th:
15.00 (60 min)
GO Group presents:
Your Head Is On Fire | Room: Back 11 (up)
While we make incredible efforts to professionalize and improve our events on various levers such as safety and sustainability and please our customers and fans, so much so that we are very likely to forget ourselves on this journey. We need to start talking about this – because issues like responsibility, pressure and burnout are just as much a part of our business as sex, drugs and rock'n'roll. This session is devoted to us. This is about experiences and expectations, about burning out and coming back and about who can help when you need it.
Lina Ugrinovska | Password Production (MK)
Nicholas Müller | Musician / Von Brücken (DE)
Linda de Boer | R U in good company (NL)
Jacob Bilabel | Good Life Academy (DE, host)
16.30 (90 min)
Go Group & A Greener Festival present:
Festival Campsite Chaos 2.0 | Room: Front 3 (up)
Invitation only.
We are all too familiar with the problem of waste created through festival campsites, and the challenges this represents on an organisational as well as environmental level. There has been a great deal of work done by various festivals and organisations with the aim to solve this issue, with varying degrees of success.  We're seeing a lot of festivals doing work individually but still the problem with campsites is seemingly growing rather than getting better overall. The situation crosses borders and cultures. Still it is food for unpleasant headlines that can be read allthrough the festival season.
After the "Challenges & Change" session last year proofed that it would was the right format to meet in a closed round of prefessionals dealing with the subject and being able to speak among ourselves open and frankly here's No.2: "Problems & Progress"
Friday, January 18th:
15.00 (60 min)
Take A Stand presents:
Music as a Platform for Change | Room: Back 9 (down)
Music really is the perfect tool to promote change and create a better world. Initiatives, NGOs, and international organisations all use partnerships with artists and events to raise awareness and move people. The panel will show success stories and best practise cases, discuss purposes and challenges as well as how our industry can help to achieve the ambitious goals.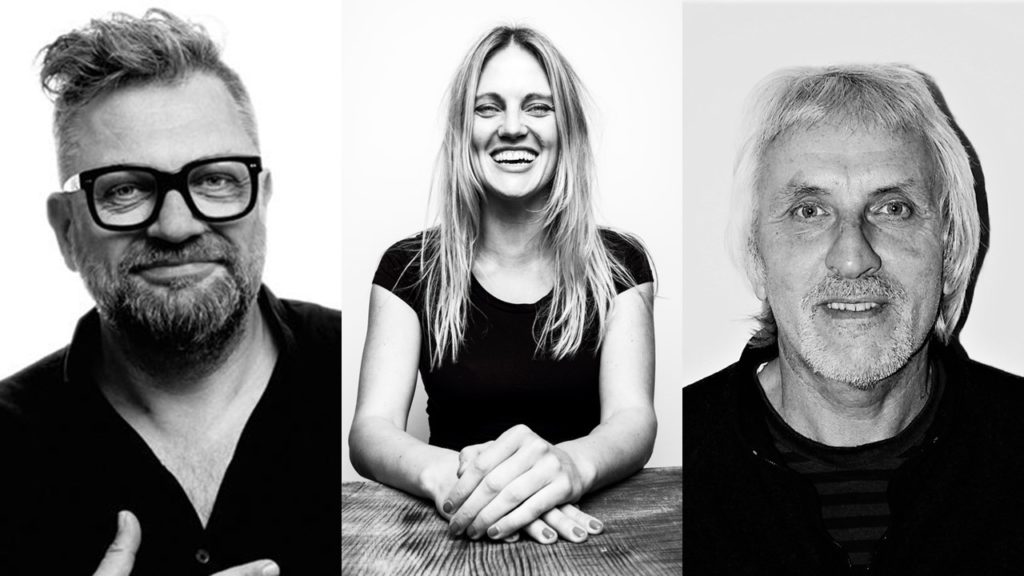 16.30 (60 min)
GO Group Presents:
Festivals of the Future| Room Back 12 (up)
Making a huge impact with a low impact on the planet – responsibility, social awareness and civic engagement: This is how the future is being built. This panel will show some of the latest ideas, goals and the progress of various smart systems, modules and solutions that effect the economic, the environmental and social dimension of festivals in the future. From circular economy to hydrogen energy – these measures will be implemented at the festivals and events of the future while they play an active role in forming our society. This panel will show you how.
17.30 (60 min)
A Greener Festival Award celebration | Room Back 12 (up)
We will join this celebratory toast where our dear friends A Greener Festival present winners of the Greener Festival Awards 2018 with their trophies. This is in recognition of their actions and achievements in innovating and improving the Environmental Impact of the festival and events industry. A Greener Festival (AGF) is an international not for profit organisation, and in 2018 assessed over 40 festivals across 13 countries including Roskilde Festival (DK), Rainbow Serpent (AU), Das Fest (DE), DGTL (NL), Primavera Sound (ES), Boom Festival (PT), Pohoda Festival (SK) and ØYA Festival (NO). Come join the revolutionaries on this happy occasion!
This celebration directly follows the EPIC panel session "Festivals of the Future" hosted by AGF and GO Group from 16:30 – 17:30 in the same room. Making a huge impact with a low impact on the planet.